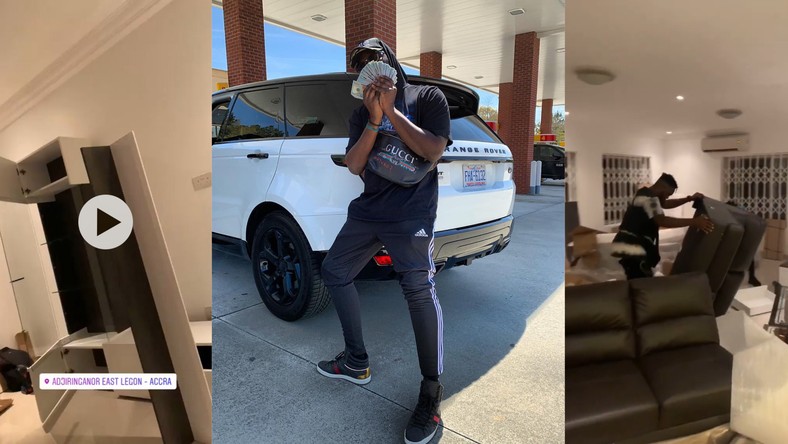 Mama Portia, mother of Medikal has jumped to the defense of her son as she debunked internet fraud allegations against the singer.
According to her, the 'Omo Ada' hitmaker is not an internet scammer popularly known as 'sakawa boy.'
In an interview that was sighted Medikal's mother was heard expressing her opinion about the son's career. "I get so worried when people refer to my son as a fraud boy. Medikal is not a fraud boy when I hear stories like that, I get so worried and disturbed," she said. She asked those spreading such rumors to stop, claiming that Medikal is a businessman aside being a musician. "He works so hard for everything he's enjoying now. Medikal does other business aside music, he's now an ambassador of a mobile company as well. Fraud is out," she added. Madam Portia who seemed worried queried why some Ghanaians will spread such rumors about her son. According to her, Medikal is a good musician who will continue to make it big in the music industry.
Medikal's mother was in the news recently after disclosing that she had not spoken to Medikal's girlfriend Fella Makafui in a long while.
She said that even though she and Fella Makafui are not at loggerheads, she had not spoken to her in three months. According to Medikal's mother, the last time she had any communication with Fella was when Medikal was about to go on his UK tour earlier in 2019.
When asked if she is in support of her son's relationship with Fella Makafui, Mama Portia responded in affirmative, stating that she is in full support of Medikal's relationship with actress and entrepreneur Fella Makafui and when asked if she sees her son getting married to Fella Makafui in the near future, she said that it is entirely the 'couple's' decision to decide.