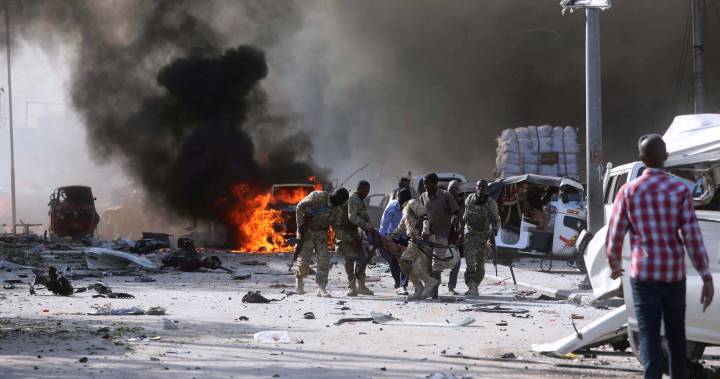 A car bomb that exploded on Saturday in a busy area of Mogadishu, Somalia has killed at least 76 persons and left dozens injured.
The blast occurred at a busy intersection southwest of the Somali capital where traffic is heavy because of a security checkpoint and a tax office.
Officials say the death toll is likely to rise as many as 90 people have died
Mogadishu is regularly hit by car bombings and attacks waged by Al-Shabaab Islamist militants allied to Al-Qaeda
Reports say Saturday's blast is the deadliest in about two years.
Many of those killed are believed to be university students whose bus was hit by the blast.
Two Turkish nationals also died, police said.